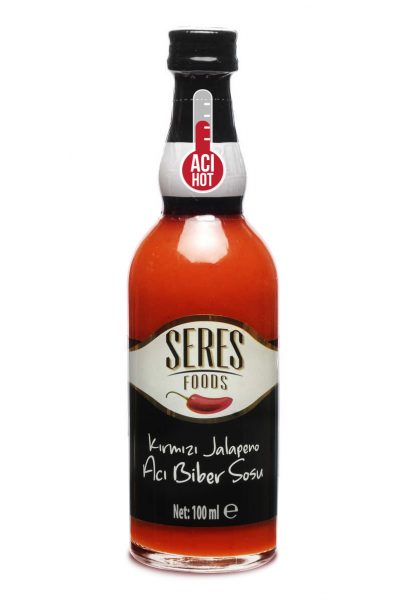 Red Jalapeno Pepper Sauce
Keeping the jalapeño peppers longer on the plant turns them into their beautiful red colour and provides them with its characteristic taste. Based on our unique Seres Foods recipe, the red jalapeño will become our sauce.
Use it with all types of meat or as a dip sauce.
100ml
Heat level is medium according to Seres Foods pepper sauces.
12 months of shelf life.