Simple Mexican Lasagna
The Italian Classsics trip to Mexico.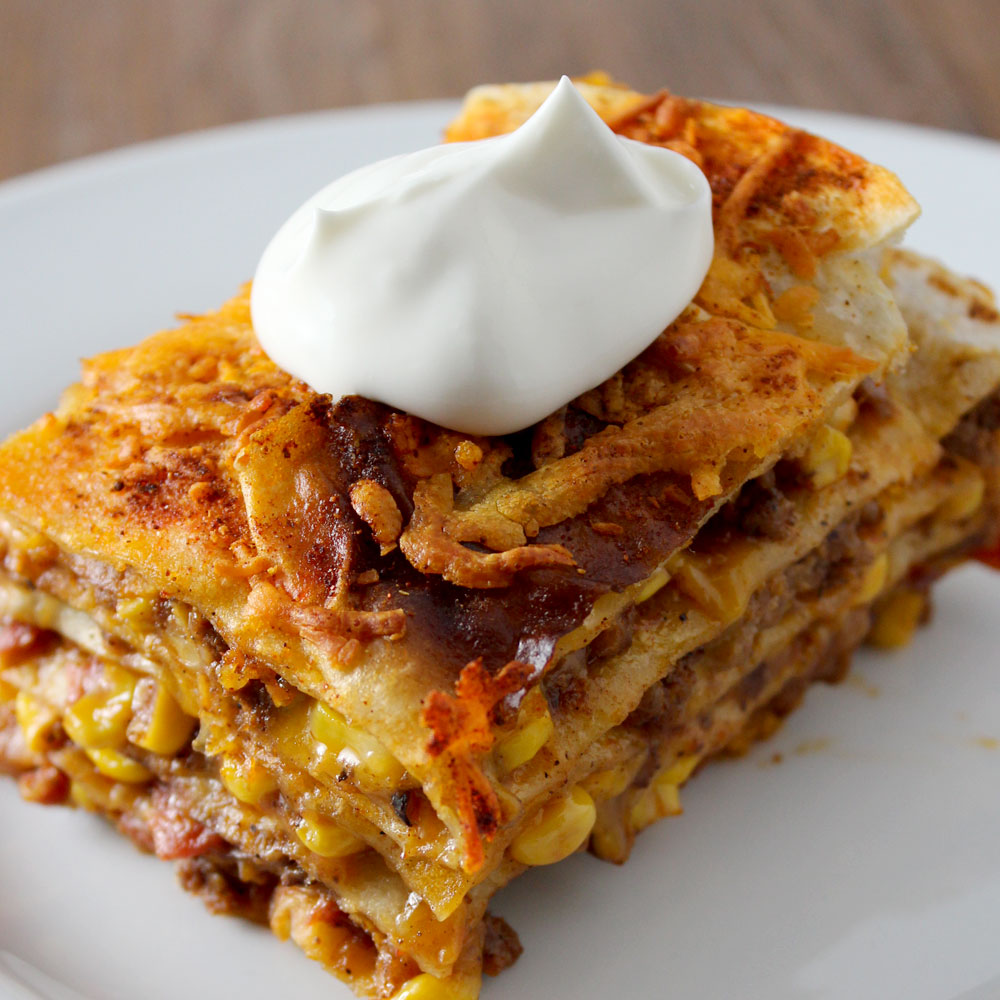 Ingredients
(8 servings):
1kg of hamburger meat

1 large onion, minced

1/2 tablespoon of Seres FoodsSalsa Macha

150g fresh jalapeño pepper, sliced

300g of enchilada sauce

300g of creamy mushroom soup

8 pieces of tortilla bread

750g of shredded cheddar cheese

250g of tomato ketchup
Preparation
Brown the hamburger meat with onion and Seres Foods Salsa Macha sauce.
Mix mushroom soup and enchilada sauce together in a bowl.
Cut tortillas into triangles.
In a 9×12 pan put a layer of tortillas.
Then a layer of Hamburger mixture.
Then a layer of Soup mixture.
Then a layer of sliced jalapeño peppers.
Then a layer of cheese.
Then repeat again.
The last layer should be tortillas.
Then spread taco sauce on.
Then top with cheese.
Bake in a 375°F oven uncovered until bubbly.
Nutrition Info
Serving Size: 1 (352 g)
Servings Per Recipe: 8
AMOUNT PER SERVING % DAILY VALUE
Calories 709.8

Calories from Fat 348 49%

Total Fat 38.7 g 59%

Saturated Fat 17.4 g 87%

Cholesterol 121.6 mg 40%

Sodium 1940.8 mg 80%

Total Carbohydrate 50 g 16%

Dietary Fiber 3.9 g 15%

Sugars 8.1 g 32%

Protein 39 g 77%