Asian Style Hot & Spicy Stir Fry
For those who cannot give up on Asian cuisine.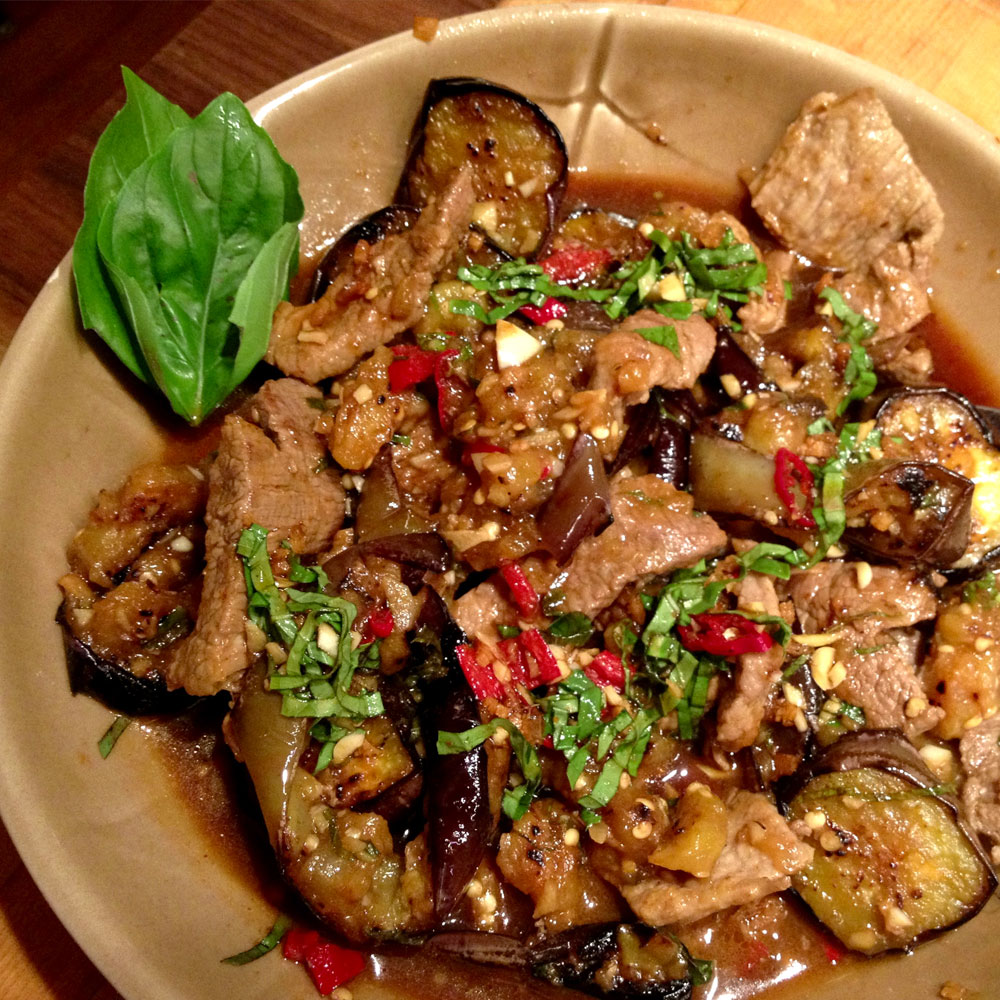 Ingredients
(2-4 servings):
1 large eggplant

2 tablespoons of sunflower oil

250g sliced beef

2 galic cloved, minced

2cm of fine cut fresh ginger

2 teaspoons of Seres Foods Soy Sauce

2 teaspoons fish squeezed lemon juice

1 teaspoon sugar

1 teaspoon Seres Foods Hot Chili Infused Oilve Oil

1 teaspoon Seres Foods Hot Chili Flake Sauce

Green part of spring onions (garnish)

1 teaspoon of sesame seed
Preparation
Peel eggplant and slice into pieces approximately 1×2 inches and 1/4 inch thick. If using Asian eggplants, peel and slice into 1/4 slices.
Heat the vegetable oil in a non-stick wok or large skillet. Stir-fry eggplant strips until soft, drain, leaving oil in pan. Set eggplant aside.
Toss garlic and ginger in the hot oil. As soon as it turns fragrant add the beef and toss until just cooked through.
Add eggplant back to pan, stir to combine beef and eggplant.
Add remaining ingredients (except garnishes) and stir. Turn off heat and let mixture sit for a couple of minutes to blend flavors.
Plate the eggplant and sprinkle with garnishes.
Nutrition Info
Serving Size: 1 (213 g)
Servings Per Recipe: 2
AMOUNT PER SERVING % DAILY VALUE
Calories 392.2

Calories from Fat 208 53%

Total Fat 23.2 g 35%

Saturated Fat 4.4 g 22%

Cholesterol 66.9 mg 22%

Sodium 401.5 mg 16%

Total Carbohydrate 20.2 g 6%

Dietary Fiber 9.7 g 38%

Sugars 8.9 g 35%

Protein 28.2 g 56%